LOGOS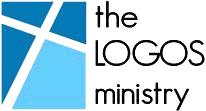 at Calvin Presbyterian Church

The LOGOS Ministry is intended for youth ages 6 through high school+ and is designed to build inter-generational relationships between young people and caring, Christian adults through a four-part weekly agenda that includes:
Recreation: to have great fun at the expense of no one else;
Worship: to learn and practice ways to serve God through worship;
Family Meal: is to experience being part of God's family over a shared meal;
Bible Study: to study the Bible as the model for Christ-centered living.
Each LOGOS meeting has a theme that is reflected in the decorations and family time, and perhaps in other components of the program too. Please come dressed to fit the theme!
Please click LOGOS Schedule to read more about the current sessions.