Meet Our Pastor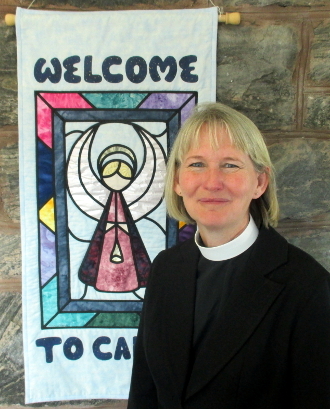 Welcome to Calvin Presbyterian church's website! We hope you'll take a few minutes and have a look around, and then feel free to Contact Us or visit us in person.
My name is Frances Savill, and it is my pleasure to be minister of Calvin Presbyterian Church in North Bay. I arrived in North Bay in August of 2014 with my husband Mark, and my daughters Sarah and Rebekah. Sarah graduated from Nipissing University and is working in Quebec City. Rebekah is her first year at Trent University. My son Jonathan graduated from RMC in Kingston, ON. We have been warmly welcomed by the folks at Calvin Church, and know that they will make you welcome also.
We are a diverse community, who are seeking to grow as disciples of Jesus. These are exciting days in the life of our church, and we would welcome you as we learn together how to "continue the caring of Jesus" in North Bay and beyond.